STAY WITH US THIS SUMMER!
---
Green Yurts are delighted to provide our popular glamping packages at a host of Festivals this summer,
available to book via clicking the link on the images below.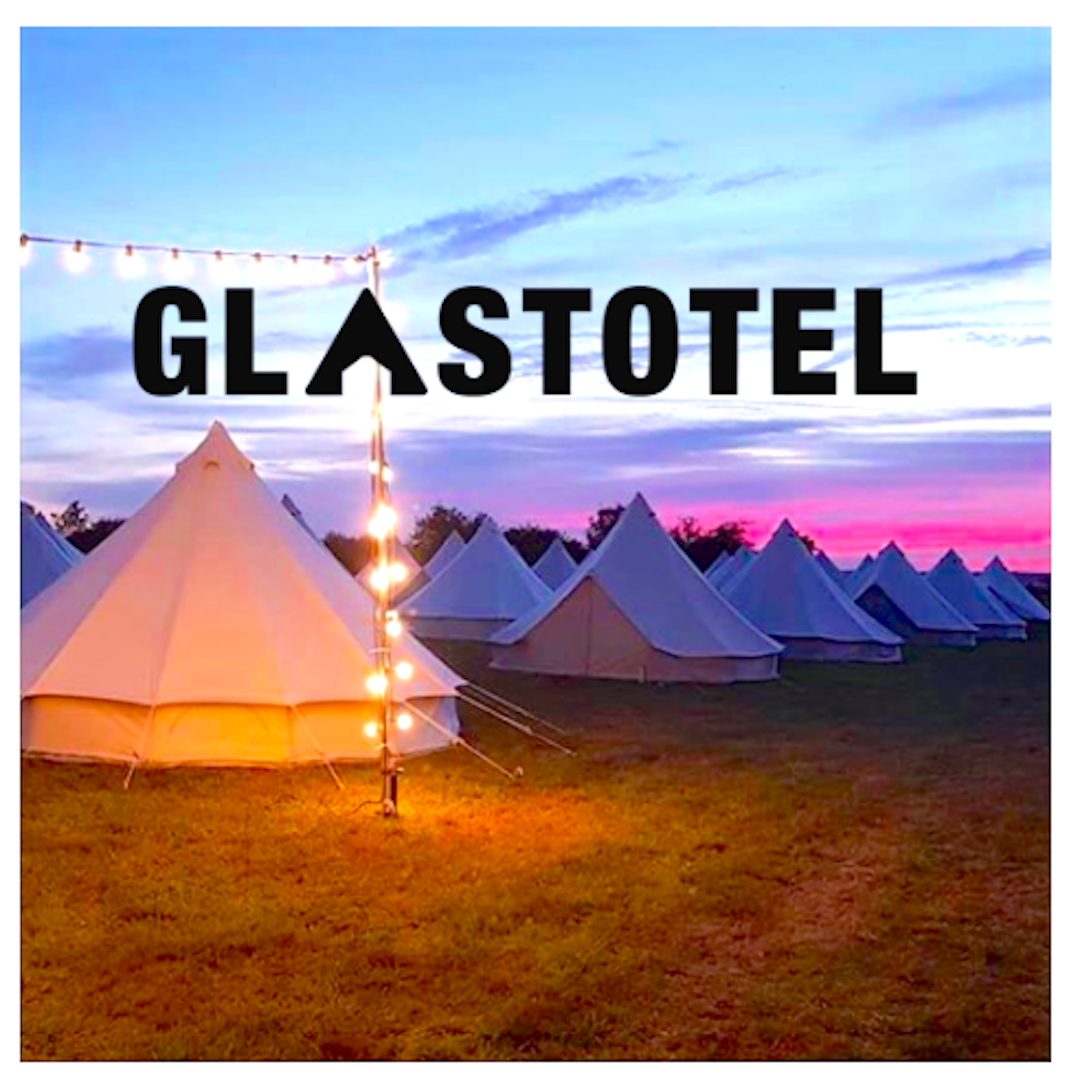 GLASTONBURY GLAMPING
---
After the success of Glastotel 2022, Green Yurts and The Pop-Up Hotel are delighted to return with our site offering simple, quality glamping accommodation for Glastonbury 2023.
The site will have a relaxed, chilled out vibe perfect for those who want something less formal but that offers the guaranteed quality of service and hospitality that both established brands are well known for.
Find Out More
---
OUR BELL TENTS & YURTS RANGE
---
Our structures cover a wide range, and the ways they can be used are almost endless…
Ranging from small yurts that sleep 2 people to a huge yurt that holds 200+, we like to think that we have most things covered. Our structure hire covers a wide range of uses and the ways they can be used together are almost endless. We're always happy to discuss any events or ideas that you would like to use them for.
---
VIEW OUR FULL RANGE
POP-UP GLAMPING SITES
---
Glamping has proven to be an extremely popular choice to discover the glorious countrysides and unique locations the UK has to offer.
With almost 10 years experience in the glamping game, a substantial chunk of that has consisted of running our own, self sufficient private campsites.
Whether it be just fulfilling your accommodation needs or offering a tailored, all inclusive package taking care of all aspects of production and sourcing suppliers, we're sure we've got you covered.
We'll help you overcome the inevitable hurdles, ensuring your event runs hitch-free and you can enjoy the beauty of nature.
Find Out More
---