Having spoken about V Festival and some of its shortcomings in our last post, it seems only right to follow it up by more positively banging on about a festival we perceive to be quite exemplary in its shambolic, creative offerings and extracurricular activities. Unsponsored, intimate Shambala is at the very opposite end of the festival spectrum; something massively highlighted by the fact we attended it the weekend after big, juicy, commercial V was on.
Read more …
In sharp contrast to V, we couldn't tell you (I doubt many could) what the line-up is at Shambala this year… We probably couldn't tell you what it was last year either. We are, however, still pant-wettingly excited about the prospect of going back to Shambala again. 'How can this be if you don't even know who is playing?' I hear you ask. The answer is, quite simply, that the music at Shambala plays second fiddle to everything else that is on offer. Now, there is NO WAY that we are going to be able to pay all of the little things that make this festival special their dues. Everywhere you look, at all hours of the day you see fluffy-booted ravers dozing in trees, mermaids teaching yoga and Rastas reciting poetry. It is a playground that the headliners provide the soundtrack for.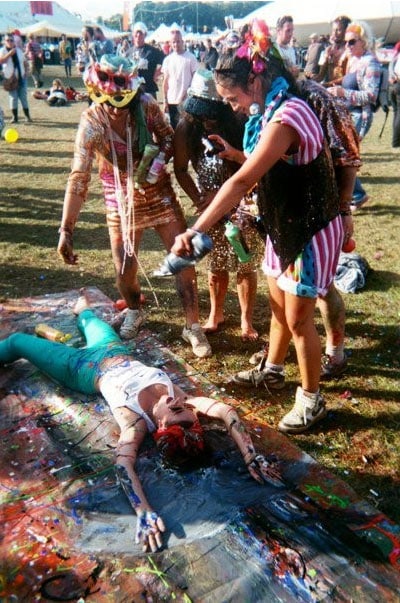 However one little gem that really stuck out for us was the Jazzification Station – essentially a place to go and get glittered, jazzed, cheered and beered to your hearts (in our case, beards) content – for free! This awesome little shack, situated in a corner next to the Shambolympics, offers hoards of fancy dress to dress up in with young, old and mad festival goers alike smearing glittery goodness all over each other, bringing a real sense of unity to the festival-going experience. Who can honestly say that they don't feel more in the mood with half a kilo of glitter smothered around their chops by someone called Maud with trolls for boobs they have never met before?!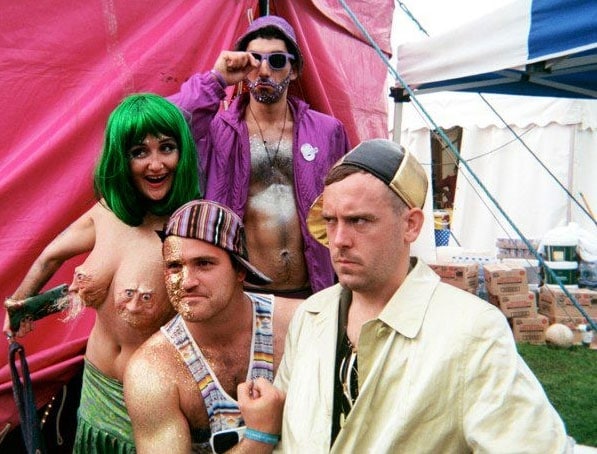 Another real gem is the Saturday afternoon parade. This was something that made Shambala so special as whether you were part of the banner-bearing, trumpet-blaring procession, cheering it on from your mate's shoulders outside a portaloo or doing a bit of both, it was impossible to not get involved and be uplifted by the spirit of your fellow revelers. The sheer volume, scale and friendly warmth was immense.
This was probably the closest thing we have ever seen to an entire festival participating in something at the same time and, in a sense, epitomized the unified atmosphere that makes Shambala what it is.
Were you to look at the true definition of a festival from such a reliable, respected source as Wikipedia (we jest) you would see, 'A festival is an event, usually staged by a local community, which centres on and celebrates some unique aspect of that community and the Festival.' A phrase that has never been better illustrated than by Shambala. It is a true festival goers festival, which cannot fully be given justice in a review (especially not one written by us!), so there really is only one thing for it – buy a ticket, gather up your fancy dress and go and get involved!