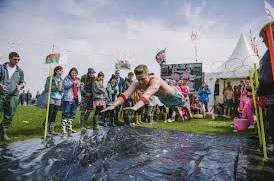 So, in keeping with the festival theme, this week's post is going to look at a festival that is new to both us and the festival scene in many ways. Beach Break Live has been a festival that has been on our radar since our uni days, but a lack of knowledge about it and other prior, festive-field engagements have meant we've never gone. This year sees our first foray into beach breaking, as we happily announce we'll be there as the sole boutique camping option for the seaside knees-up! As the big line-ups, positive past reviews and beachy vibes have always seemed like our cup of tea, it could be a banger.
So what is so new about this Festival other than the fact that we haven't been there yet? Well, the big announcement made last week is that Beach Break is effectively going to be taking over Newquay for the 4 day festival period. This concept isn't entirely foreign but we certainly haven't heard of anything like it that has been done on this sort of scale before. With a whole host of different venues and stages all across Newquay, Beach Break will seemingly be taking on a format much like Bloc, Sonar and Worldwide and opening its tent porch doors to flood the streets of this seaside town. As well as music, the festival will offer a massive range of (in our opinion) all important 'extracurricular' activities that'll spill out of every nook and cranny of, what the organizers have called, 'the most picturesque party town on the planet.' This has got some serious potential and it is safe to say that we are excited to experience how this invasion of Newquay will play out.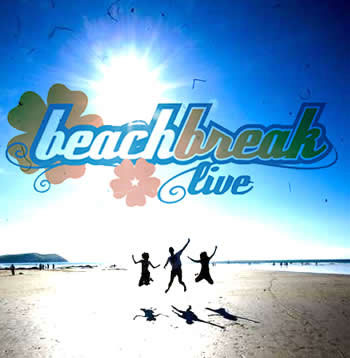 We can't help but wonder, however, how much of an authentic festival atmosphere this will create when this formally self-contained festival invades a whole town and ceases to be a compact, little rave pot. When you're at a festival, the things that normally bog you down seem to fade away and become of virtually no importance, lost in the ether of mud, tepid beer and reggae. You aren't stressing about paying your rent, pretending to laugh at your boss's terrible jokes or dreading getting up for work in the morning. As well as this, 'traditional' site-specific festivals also seem to have the unique ability to prevent news from the outside world getting in, meaning that you're left blissfully unbothered in your festival world; your biggest worries likely to be what your next beverage will be or which jazzy garment is going to complete your ensemble. Our concern with this new format is that the urban and spread out nature of the event will mean that there will be too much of a connection to the 'real world' and that the glorious sensation of spending a few care-free days in a field in your own bubble will be burst in the process. There's a great sense of community and equality that comes with sitting in a tightly-packed campsite and going to that same music tent where you'll inevitably bump into your disheveled, new best mate again. We just wonder if something will be lost when you take a festival out of its natural surroundings and origins and spread it across that club near the post office, the marquee in the market and along the number 10 bus route…
We are no strangers to change and new ideas here at Green Yurts and hope that this won't be the case. However, like most things in life, there is no other way to find out than going in with an open mind, 100% commitment to the cause and hoping for the best. This is what we will be doing at least, so hopefully it will all be good and we'll see you there!