BOUTIQUE CAMPING INFO & FAQs
End of The Road Festival, Larmer Tree Gardens
Please read below to help prepare for your arrival and stay and
SUBMIT YOUR ETA
via the button further below.
TRAVEL
Directions are available via the festival's TRAVEL page.
Arriving by Car?
For customers arriving by car, please arrive via the Red Gate so that you are in the car park closest to Boutique Camping.
Once parked, you may pick up your accreditation from the Box Office. You will be escorted through to Boutique Camping via the relevant gate.
Please make sure you have your car park pass in advance, which you must purchase directly via End Of The Road's website
Not arriving by Car?
If not arriving by car, you must arrive via Green Gate and head to Boutique Camping via Wristband Exchange to get your festival wristband.
Once you have retrieved your festival wristband, follow the signs to the Boutique Camping area from the main gate.
ARRIVAL
BOUTIQUE CAMPING OPENS FROM 11 AM Thursday 31st August 2023, and you arrive any other time/day within the Festival Gate opening times.
CHECK-IN
BOUTIQUE CAMPING OPENS FROM 11 AM Thursday 31st August 2023
You may arrive any day to check in as per festival opening times.
Just submit your ETA so we have a rough idea of when to expect you.
All you need to check in is your lead booker name, but do keep your booking email handy just in case.
Your guests may arrive before or after you and simply quote the lead booker's name at the Reception.
PLEASE CHECK THE OFFICIAL FESTIVAL SITE OPENING TIMES
and ensure you arrive within the timings below to be able to check-in.
Have a fabulous time at Houghton and a comfortable stay with us!
SUBMIT YOUR ETA
CHECK-OUT
CHECK-OUT is by 10 AM Monday 4th September 2023
Please make sure you have all your belongings and leave your tent or yurt as tidy as possible, thanks!
YOUR BOOKING
Firstly, please refer to your most recent booking email for all details below;
Which structure type have I booked? Yurt, Bell Tent or Emperor Bell Tent?
Which package type have I booked? Unfurnished, Furnished, Classic, Deluxe or Super Deluxe?
For how many guests and which bedding configuration is confirmed?
Here's a reminder of which package type you have booked so you and your guests know what to bring.
We also recommend bringing a torch for locating your tent at night.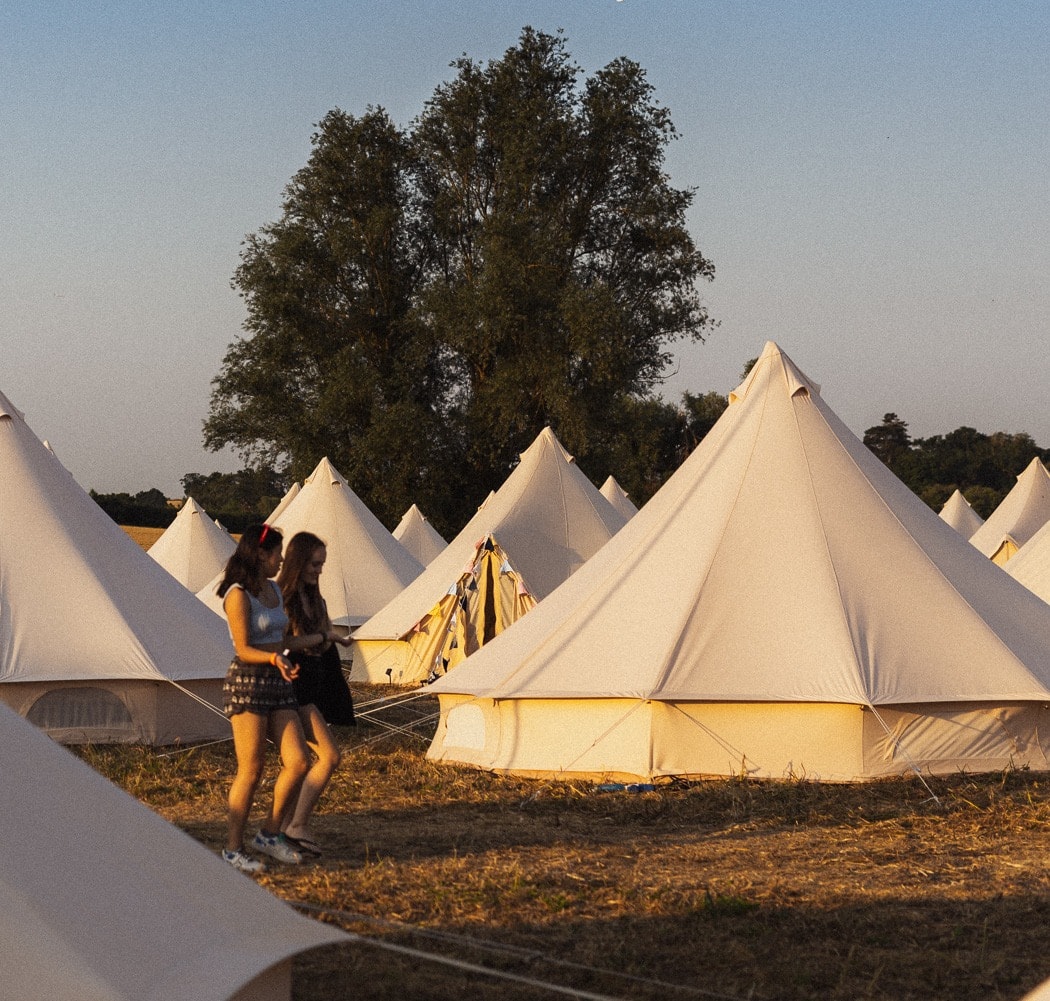 ---
Bell Tent 5x5m
Bring small padlock
---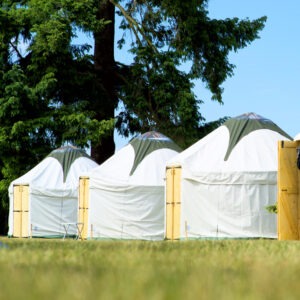 ---
Yurt as size booked
Lockable Door & Key
---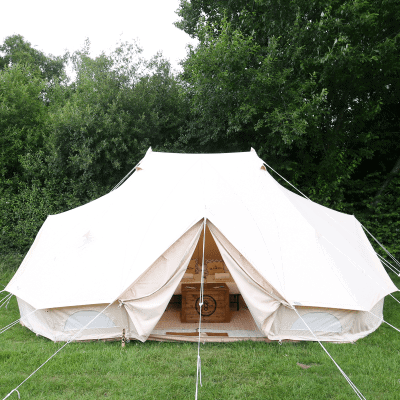 ---
Bell Tent 6x4m
Bring small padlock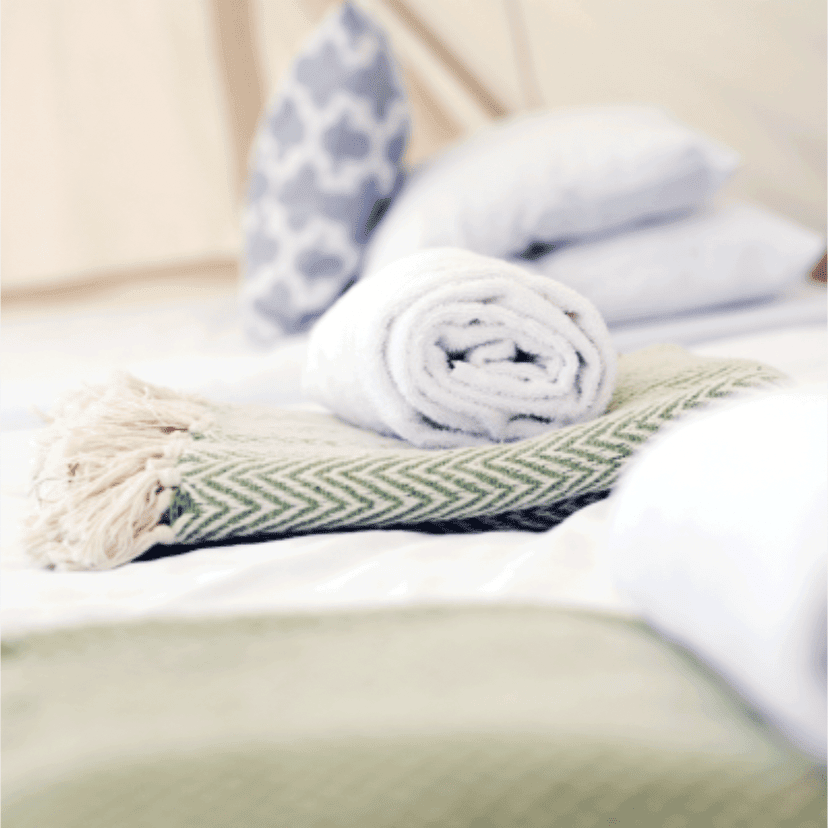 BEDDING
Bedding packs include a towel & blanket p/p. Winter 13.5 tog duvet, two pillows, duvet cover, pillowcases and sheet as your bedding configuration.
---
Bedding p/p as layout
---
BOUTIQUE CAMPING INFO & FAQs
---
PROHIBITED ITEMS
As per the festival policies please check the prohibited items list, such as glass (bottles, jars etc.) via festival's website.
Please refer to the Festival's website and communications for any questions about the festival, location, travel, car passes & parking plus general campsite rules including what's allowed and what's prohibited.
---
FESTIVAL FAQS